Everything You should know about a Pent-House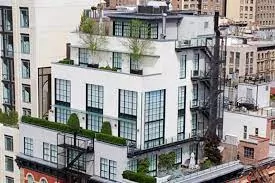 Everything You should know about a Pent-House
A penthouse is the top most floor of an apartment or any building and is typically differentiated from other apartments by luxury feature like Amazing view, swimming pool, higher ceiling, Jacuzzi, terrace garden, fireplace, square footage, large sized windows and more. Penthouses are the largest, luxurious, and therefore the most expensive apartment in a building at present time.
When you consider that many new buildings have multiple penthouses, and some lack terrace space, calling an apartment a penthouse is just first preference for first-in-class status. A penthouse is a true symbol of luxury living and finest material fittings and tremendous flooring and amenities.
Penthouses got first preference due to the high demand for luxury living. They do not occupy the entire roof but with a nice terrace. We must say that unique thing about a penthouse is that it offers amazing view of the city from the property.
Penthouses can have the access to a penthouse apartment is usually provided by a separate elevator or lift for their personal use with access of all services like restaurant, laundry etc. For a large family with kids and parents, buying a penthouse is a great option as they get enough space to relax and spend quality time in the hall with a beautiful view.
"A penthouse has always been the best unit—or units—in the building," or we can say "a comfortable and expensive set of rooms or flat on top of the building with a luxurious feel"
Each penthouse is unique within a market, and can't be easily compared on a price with other units in the area because they have so many additional amenities, the first being a luxury.
Penthouses are continue getting popularity amongst buyers in urban Indian cities and for people wanting to invest in real estate for the past few years.